Febrero (y un poquito de marzo) Resúmen
Este mes finalmente escapemos del frío - o al menos del hielo - y los Juventud empezó otra vez con más consistencia. Los primeros dos oradores del mes fueron Audelino y Giovanna de Shine Advertising. Hablaron sobre sus trabajos en el departamento creativo del compañía y nos enseñaron sobre que hace un buen anuncio. La Señora Deakman también aprendió algo: que "advertencia" no significa "advertisement" en ingles. :)
El 10 de febrero fue nuestro viaje a Fast Forward para patinar a ruedas. Algunos de los estudiantes pasaron el tiempo tratando a encontrar su equilíbrio. Otros estudiantes estaban contentos con comiendo pizza y comprando todos tipos de cosas brillantes.
We were also fortunate to get a visit from Madison Police Detective, Gloria Reyes. She talked to the kids a lot about the training that it takes to become a police officer, about working undercover, and about developing a relationship with the communities you serve. Gloria ayuda con correr un program del verano por el departamento de policía que se llama,
Amigos en Azul
. En este programa los estudiantes de escuela media pueden aprender sobre ser un policía. Unos de los estudiantes en Juventud han completado el programa en años pasados, pero Gloria siempre necesita estudiantes para hacer trabajo voluntario y ayudar con el programa.
In preparation for a visit from the Games and Learning Society, we took a break from the classroom to try speed gaming. Students got to try games ranging from old school Nintendo to Game Cube. Students got five minutes at each game before having to rotate to the next. The best moment was this screen pause from Super Smash Bros. Alas, Game Cubes don't have screen capture technology, so the game was un-paused and Kirby devoured Pikachu for his powers - much to everyone's entertainment.
The next week we followed up with a day of learning about video game programming. Allison from the Games and Learning Society came to talk with us about her programming work on Call of Duty and other commercial titles. We all learned two important lessons that day: 1). Programming is complicated, and 2). Programmers are very into their jobs. There were quite a few times when we all got lost in the jargon.
En el último parte del mes un grupo de niñas vinieron al gimnasio para tratar lacrosse. Ginny Kesler, una entrenadora del lado oeste de Madison, vino a enseñar a ellas los básicos del deporte y hablar sobre la primera asociación de lacrosse para niñas en Madison.
This month brought even more guest speakers, starting with Rachel, owner of The Rock talent agency. Rachel talked a lot about not only what it takes to be famous, but how people stay that way. She said that almost no one just "gets discovered on the street or on You Tube". It takes a good agent and a lot of interviews and practice to find work. She also talked to us about being an agent and owning her own business. She gets to travel all over the world (Japan, Paris, South Africa, Brazil) but it takes a lot of hard work and dedication.
Finally, we got a visit from a speaker we've been trying to organize for a while. David Zilkner, a science teacher at Lodi Middle School and master falconer, came to show us his current bird, Bob. Pero primero tenía que cortar una ardilla descongelada para el halcón. Los estudiantes eran increiblemente bravos en mirar y aprender sobre los partes del animal incluso cuando había un poco sangre. Bob el halcón vino en pocos minutos para comer la ardilla. David nos enseño que para ser halconero se tiene que tomar un exámen del estado, construir una casa para su pájaro (que el gobierno federal tiene que inspeccionar) y estudiar con un halconero profesional por dos años.
Coming up in late March/April
Monday, March 24th, 1:50-3:50PM
- A Guest and Guacamole - Kathryn Wundrow, Juventud Coordinator at Toki Middle School, will be coming to visit. One of her first jobs was working in a Mexican restaurant where she had to make guacamole right in front of the customers. Today she'll be passing on her knowledge of avocado preparation and talking to us about her career in non-profit work.
Tuesday, March 25th, 2:50-4:50PM -
Construyendo nuestras piñatas! La semana pasada diseñemos nuestras piñatas - todos en las categorías: de lo más grande, lo más fuerte y lo más creativa. Hoy actualmente tendremos los materiales para construir los cuerpos principales. Sí, será pegajoso y, sí, vamos a hacer un lío. Pero todo en el nombre de arte. :)
Monday, March 31st, 1:50-3:50PM
- Constructing Piñatas: Part 2 - Some groups have some pretty intricate designs. Today will be dedicated to putting on body parts and strengthening the main candy-containing portions of the piñatas. Next will come the tissue paper!
Tuesday, April 1st, 2:50-4:50PM
- Finishing Piñatas - We will be hanging onto these until May, when we'll have our end of the year Juventud party.
Wednesday, April 2nd, 2:50-5:30PM - Mall Field Trip
- The Juventud Girl's Group will be taking the Metro bus to the East Towne Mall for a well-deserved shopping trip. Everyone has a spending limit of $25. A prize will go to the person who gets closest to their own personal limit without going over. We will be returning to Sennett on the Metro #16 at 5:30PM. Students who normally take the bus home can choose to continue staying on to get home. Students participating in the Variety Show that night have the option to stay at Sennett until 6PM when they can walk over to LaFollette.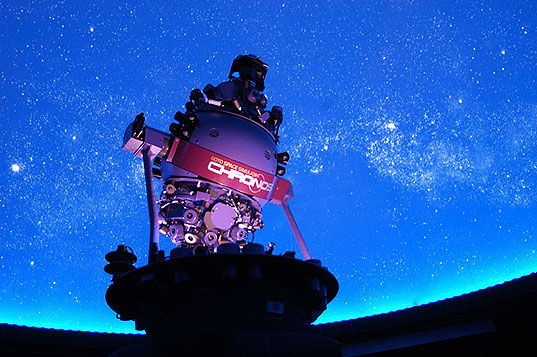 Thursday, April 3rd, 2:50-4:50PM
- Juventud/Rec Planetarium Field Trip - We'll be going to the Memorial High School Planetarium to learn about strange planets. We have 15 spots available. Students wishing to go should make sure to have all their missing work in for 3rd quarter.
Monday, April 7th, 1:50-3:50PM - TBA
Tuesday, April 8th, 2:50-4:50PM - TBA
Thursday, April 17th, 10:15AM-1:30PM - Fieldtrip to the Overture Center - Our second Overture Center fieldtrip of the year will be to see STREB - a one hour production that utilizes physics to create amazing acrobatic feats. Tickets are $3. Since this field trip is during spring break, students should be able to get dropped off at the Overture Center main lobby. We will be going out for lunch on State Street afterwards. More details to come.
Tuesday, April 22nd, 2:50-4:50PM - TBA
Monday, April 28th, 1:50-3:50PM - TBA
Tuesday, April 19th, 9-11:30AM
- Camp Randall Stadium Tour - This field trip has 5 spots available. We'll be getting a tour of the stadium and getting the chance to go out on the field. Students wishing to go should make sure that they have attended at least four homework clubs outside of Juventud by this date. Regular and Spanish homework clubs count, as do study sessions after school with teachers, and PEOPLE program.
Tuesday, April 29th, 2:50-4:50PM - TBA